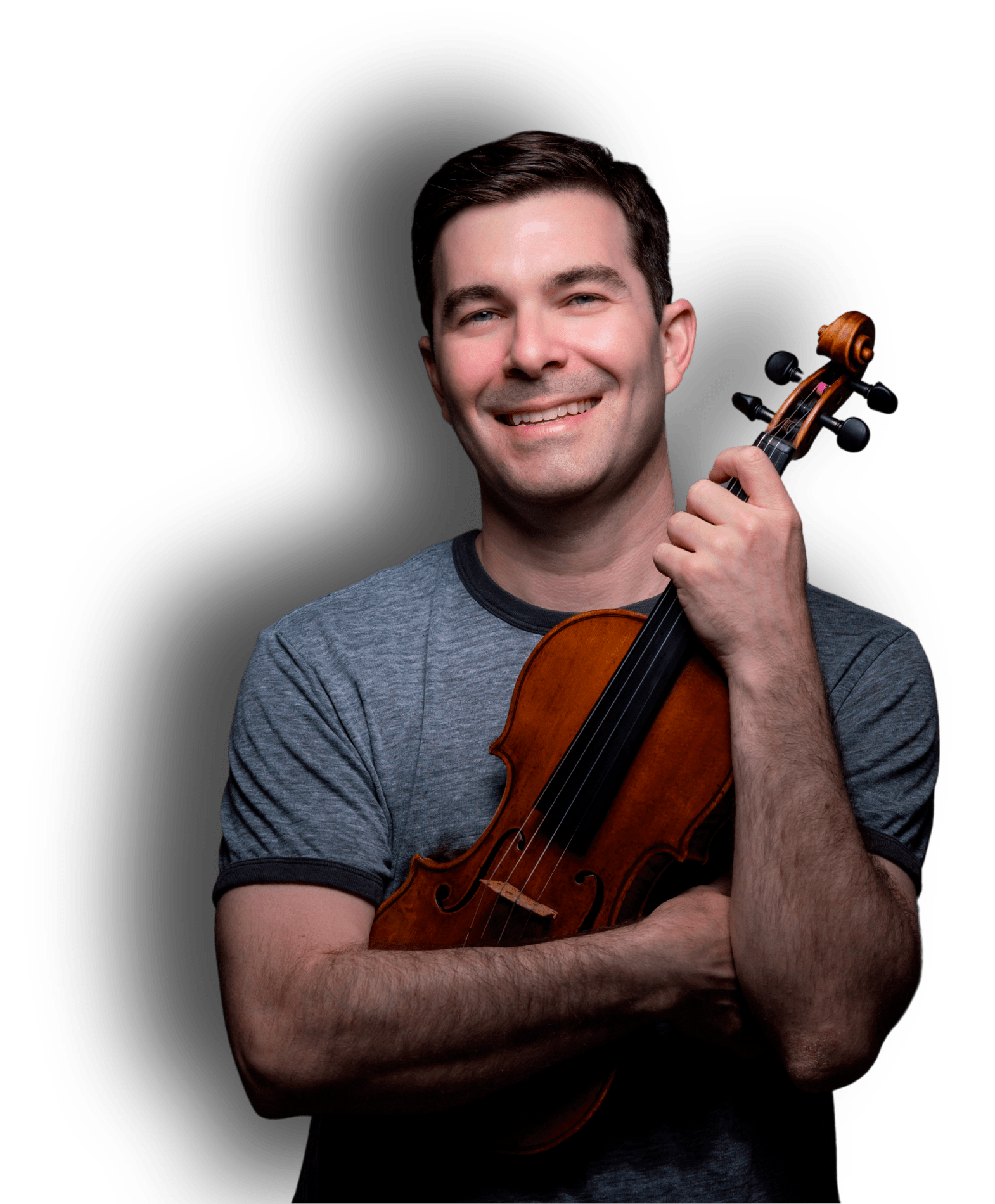 A Lifetime

of Scale Secrets Revealed!

Imagine spending all your practice time making music…
Yeah, right! In the real world, you first have to learn the notes, fix intonation, and work things up to tempo. It's exhausting, and it never ends.

But what if you could take care of all those things in advance? And not just for one piece, but for every piece you'll ever play?

The secret is hiding in plain sight: scales! Ace them, and you'll start every new piece near the finish line.

The trick is knowing how to spend your valuable scale time. And whether you've tried every book, or never played a scale before, I've got you
covered with my new book: Scales: The Road to Repertoire.

20+

Years Teaching Online

10.5k

Instagram Followers

23.9k

YouTube Subscribers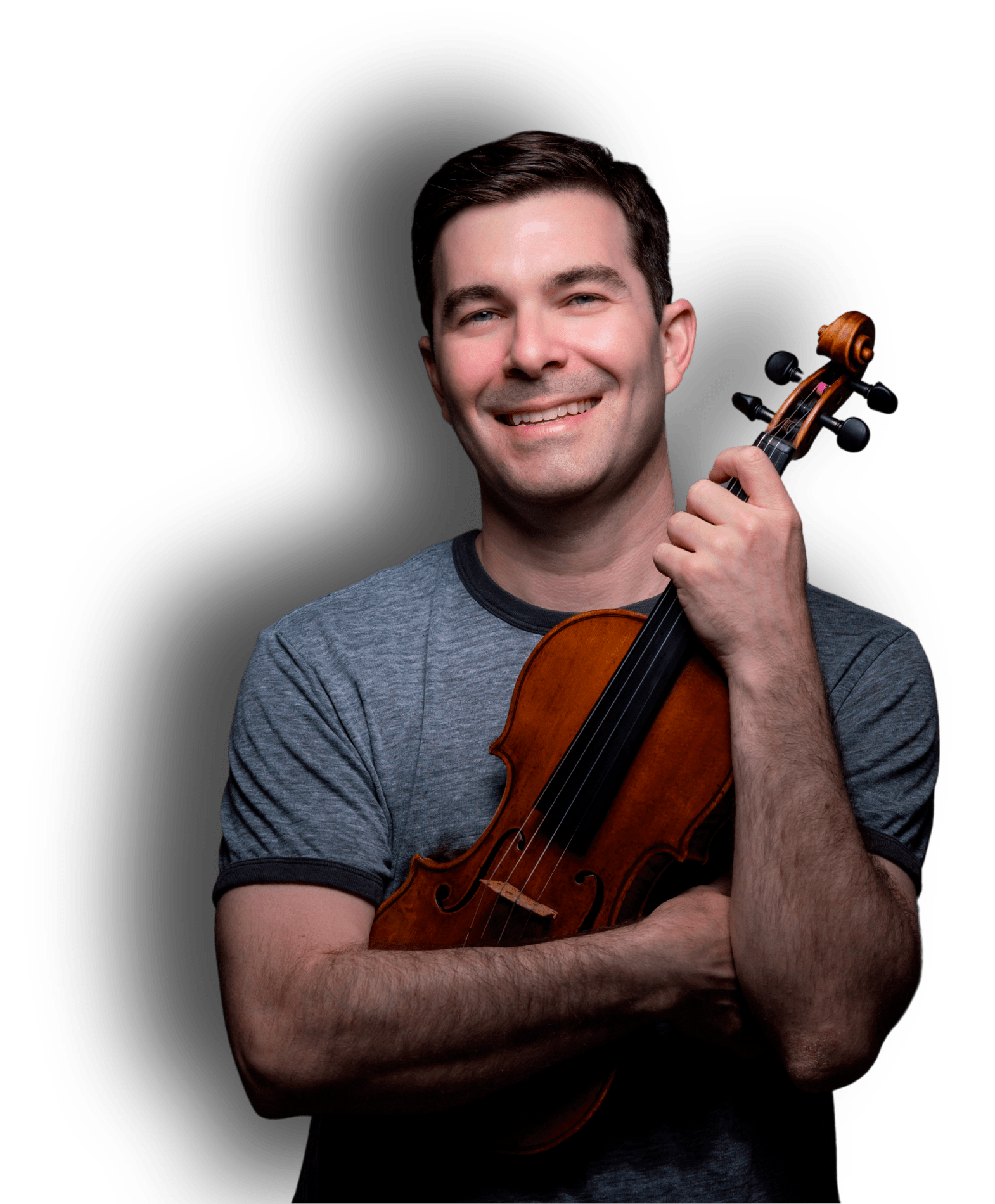 Don't Just Read About Scales;


See and Hear Them Too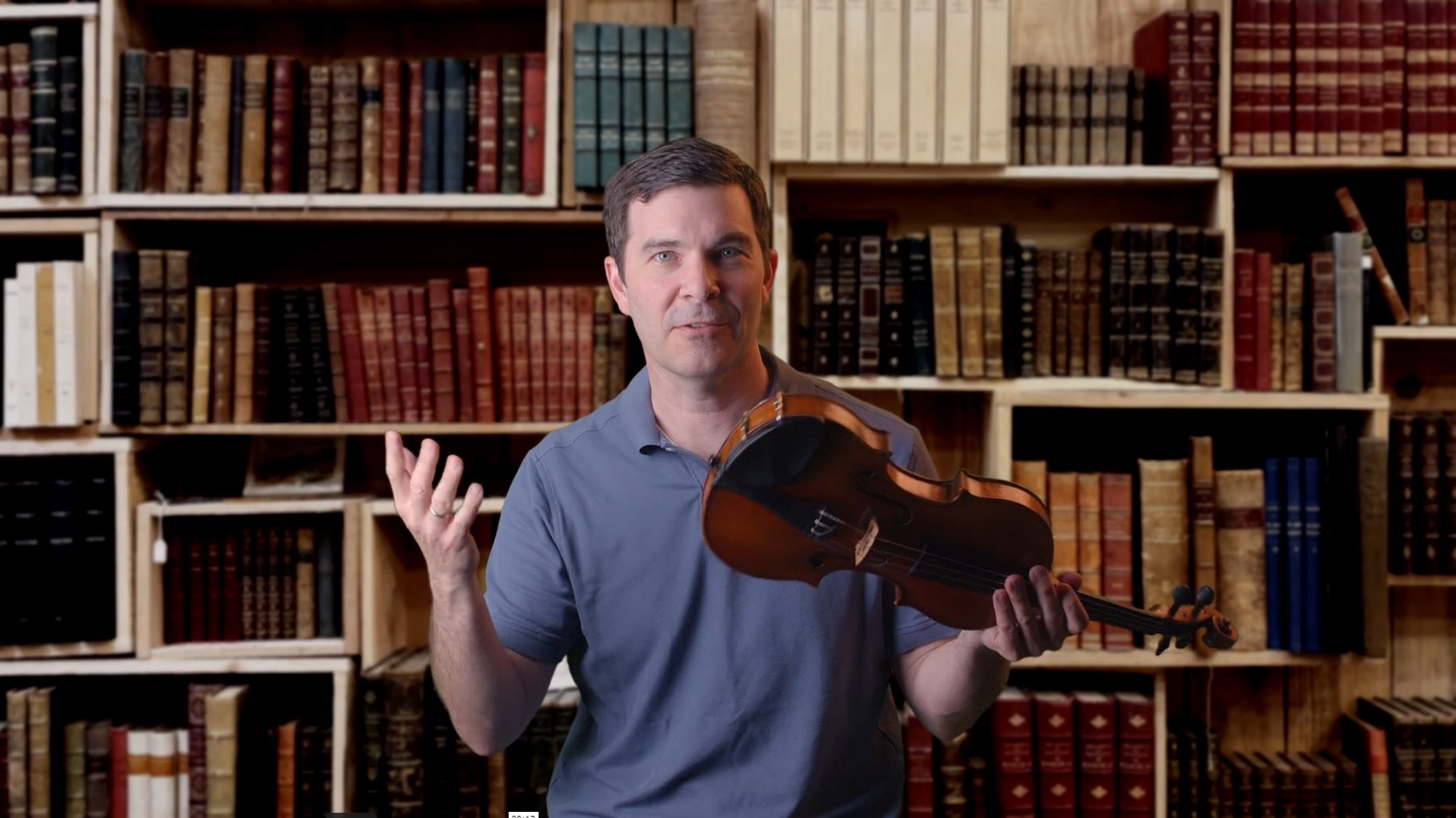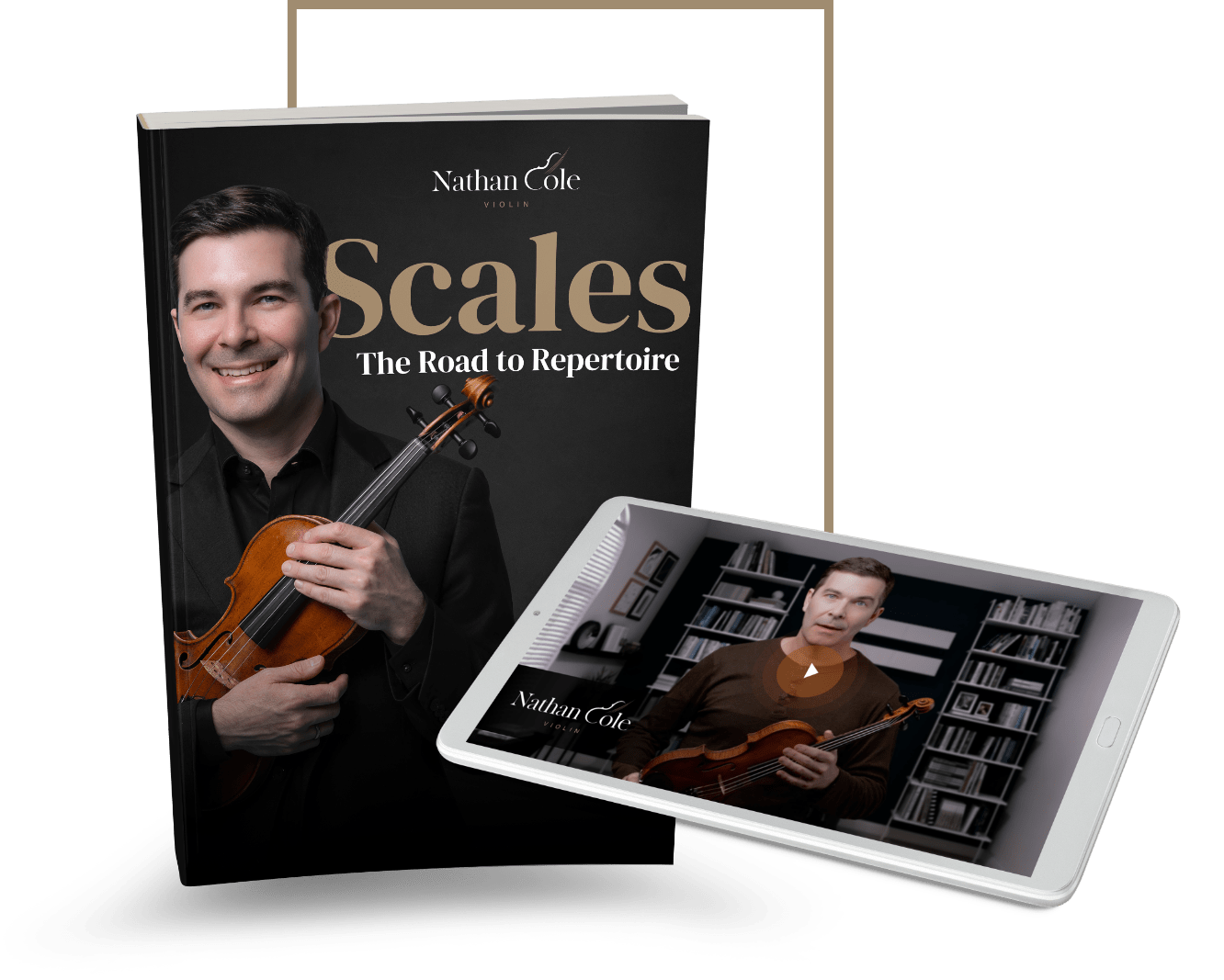 Rediscover

Your
Passion For Playing

We all struggle to master these techniques, and when you don't have a regular teacher to guide you, it's easy to find yourself stuck in unhelpful habits that not only hinder your playing, but can even lead to injury!

But believe me, no matter how long you've tussled with a particular technique, you *can* learn to play with more finesse, nuance and control…and have total command over your sound and phrasing!
Introducing


Scales: The Road To Repertoire

This is not just a book of scales. It's a recipe for a routine that meets you where you are… and grows along with your playing.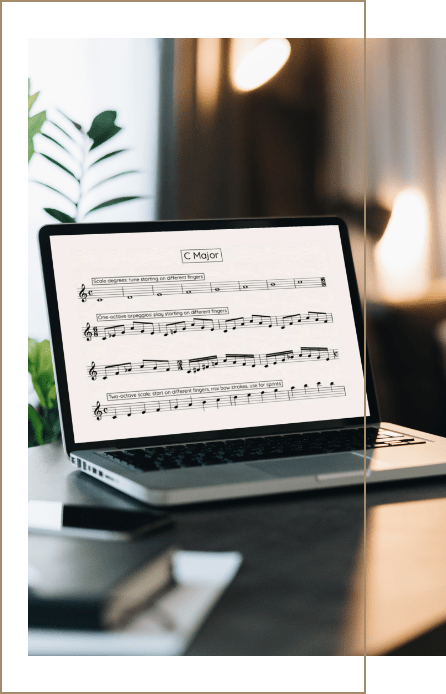 Start your day
with
confidence
Stop wondering whether you're playing enough scales, or "doing them right". Invite me into your studio to guide the most important minutes of your practice time.
After a round of scales with me, you'll be energized and finely tuned for whatever playing your day might bring.
Build an
unshakeable
foundation
Heifetz practiced scales six days a week… and on the seventh day, he rested! When your hands have "seen it all" in your scale work, you can step onto stage comfortably. Or take a day off to enjoy the finer non-violin things in life. Your foundation will be there waiting for you.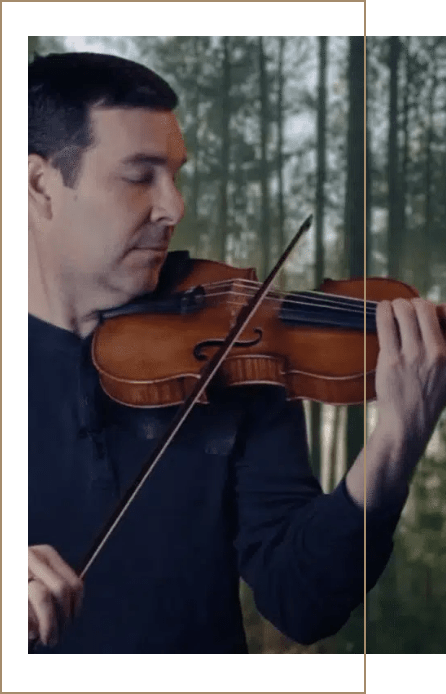 Playing the violin or viola shouldn't tire you out! Scale time is when you learn to relax, and to draw maximum sound out of your instrument with minimal effort. I can show you how to let the notes fall right under your fingers.
And let's not forget that warding off tension is the best way to avoid injury!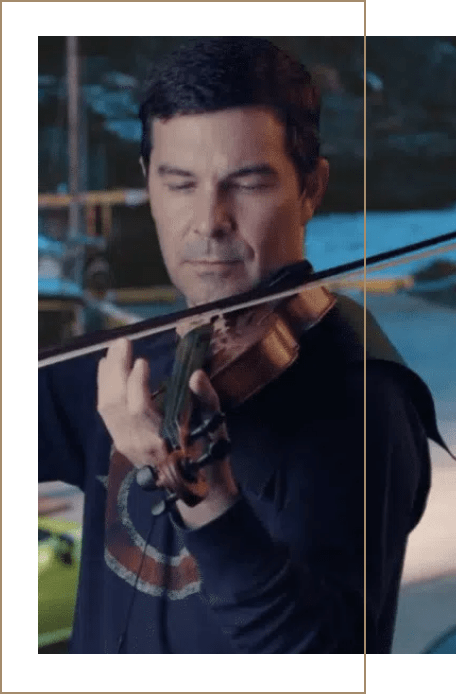 Forget slowly "working passages up" with the metronome. If you want to play fast in pieces, it all starts with fast scales. And you can get there much faster than you think.
In fact, once I learned the secrets of note grouping, I couldn't believe the time I'd wasted practicing the old way!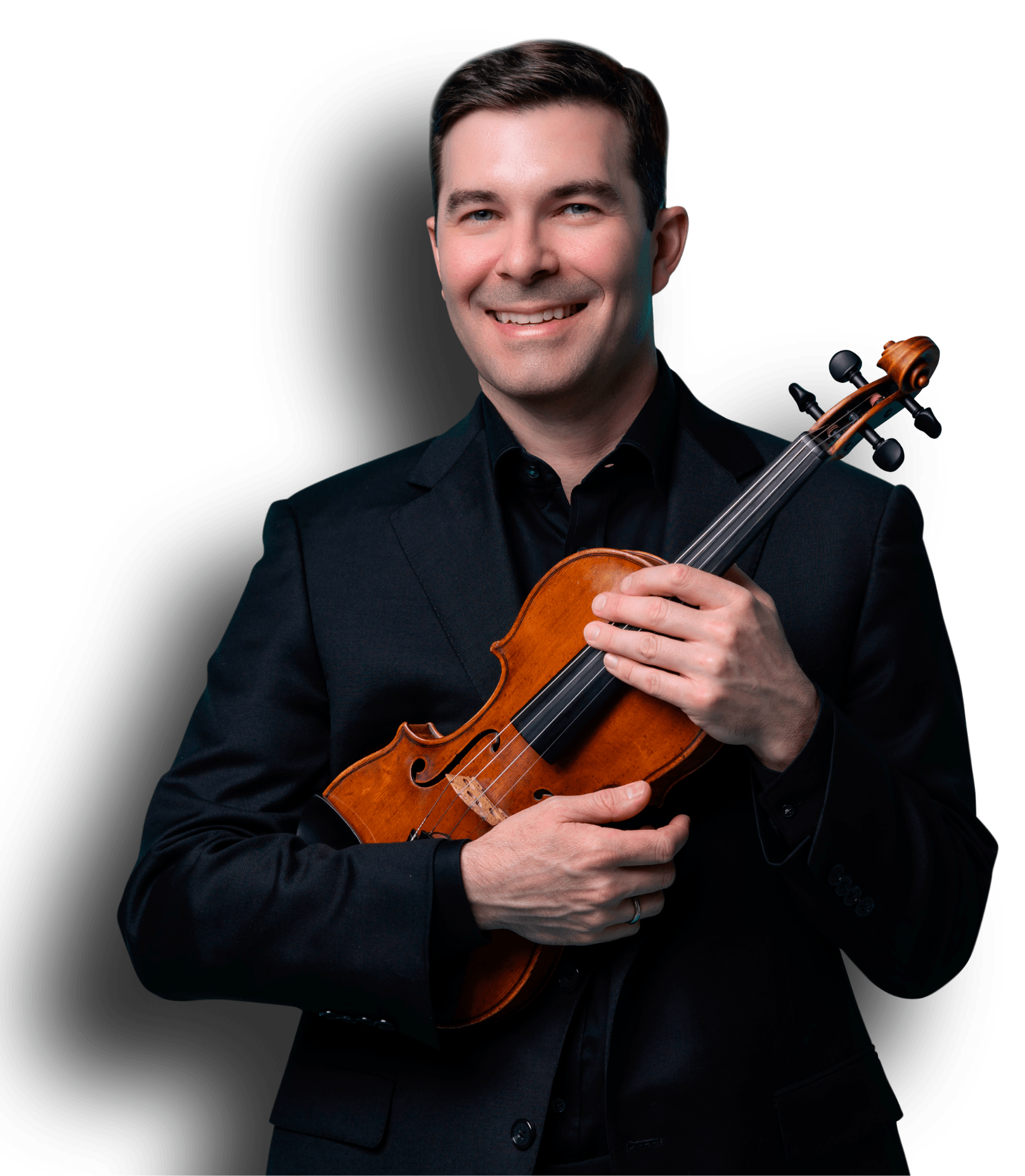 The 4-Hour-A-Day


Crash Scale Diet

I paid a high price for my first scale breakthrough

Where were you when you first opened the Flesch Scales?

I had just arrived at Curtis, and my new teacher told me to get through the entire book that week.

But I couldn't even get past the first line! It went all the way up the G string, and it was as intimidating as any concerto I'd ever played.

Well, I forced myself to get through four hours of scales the first day… and the next day, and every day that week. I could tell I was close to getting injured.

And then it happened: my scale moment. Desperate to play some music again, I picked up a Kreisler piece I hadn't played in ages.

I felt like I'd borrowed someone else's hands! I'd gotten my first taste of the virtuoso life, and I never wanted to look back. But I couldn't face another week like that one.
Nathan
Cole
Scale Tips Honed Before

A Live Audience
In my Virtuoso Master Course, I've led elite groups of violinists and violists through more than 100 "Weekly Workouts". I've distilled the most effective elements here, available to you at a fraction of the cost: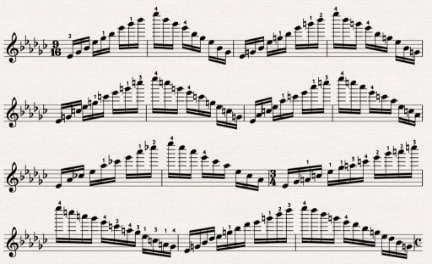 All 24 keys written out
Every key has its own quirks; I include them all, for violin and viola, with my fingerings. Plus I let you know how to switch them around, as I do!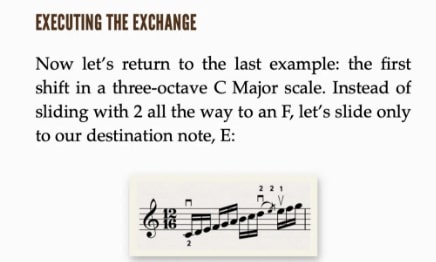 New techniques
Who needs another scale book with the same old sequences? Spice up your routine with the tips and tricks I've taught for the last 20 years.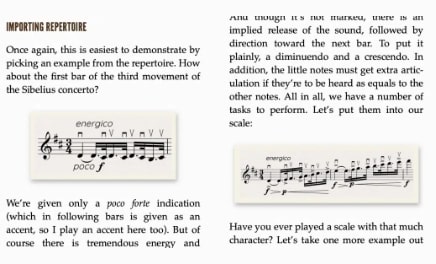 Musical examples
Do you want to practice scales just to get better at scales? Or do you want to play music too? This book is the Road to Repertoire, after all!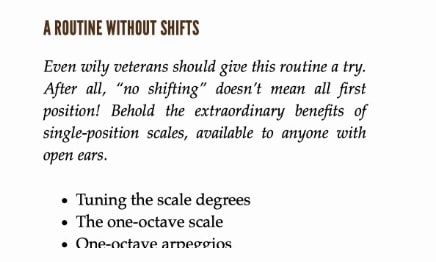 Sample routines
New to scales? Not shifting yet? An old hand at 3 octaves with double stops? I include sample routines for different levels.
This is a Limited Time Offer
only
for $64
There's no substitute for actually watching and listening to elite-level scale practice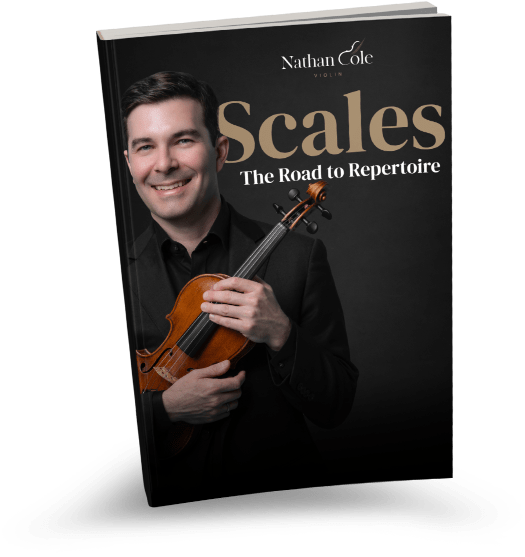 Scales: The Road to Repertoire, conveniently formatted for all devices or for printing
PDF, Apple, Amazon, Google, EPUB files
330 pages of scale wisdom
3-octave routines in all 24 keys
Violin and viola versions included
Tested practice strategies
$37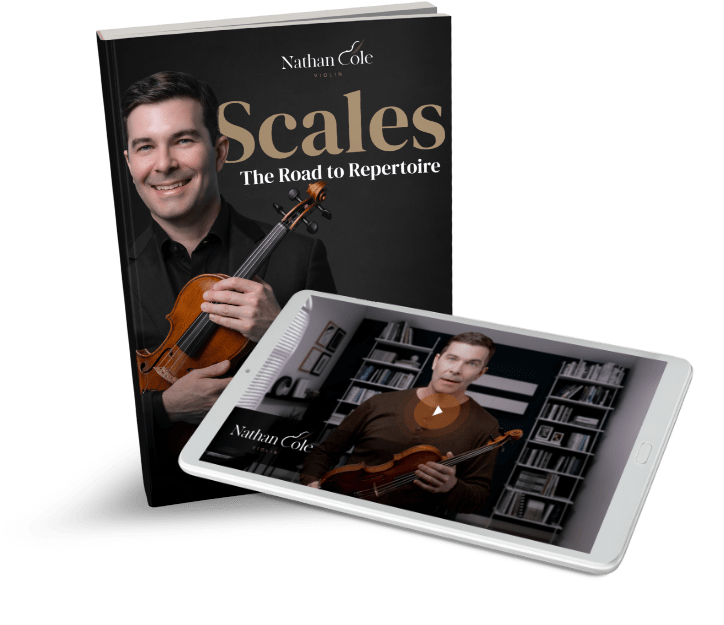 The only Scale book that actually shows you how to practice and perform scales
Four hours of exclusive video lessons
Companion videos for book chapters
Sound quality, pitch, working with tuners
Rhythmic variations, building speed
Shifting, arpeggios, double-stops
My performances of complete routines
Exclusive bundle pricing
$200 worth of videos. Limited time.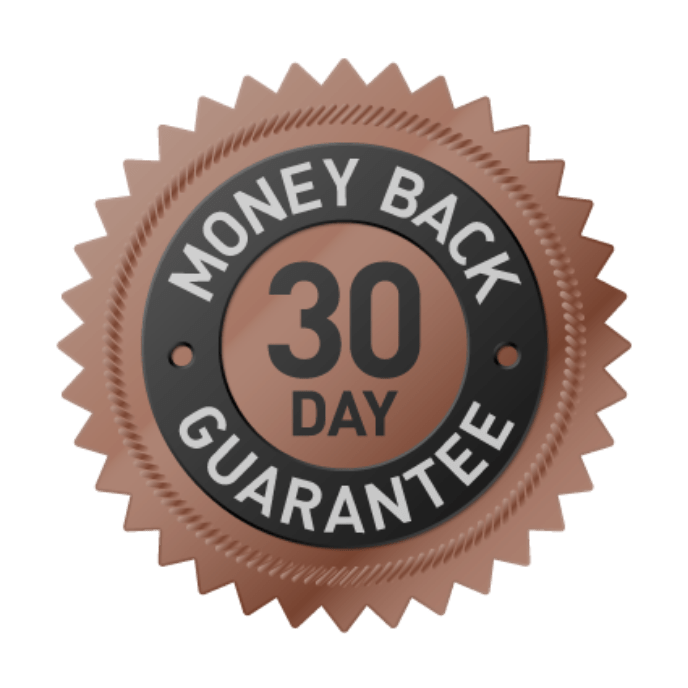 30-Day Money-Back Guarantee
I know that you're going to love this new approach to scale practice, and that you'll reap the benefits for years to come. I'm so confident, in fact, that I'll be happy to refund your purchase if you contact me within 30 days… no questions asked!
Scales:


The Road To
Repertoire
Video Course Content
Course Title
Video Length
Tuning Scale Degrees
24:33
Flexibility Part II
10:36
Double-Stop Introduction
12:48
Example Routine: No Shifting
18:57
Example Routine: Exploring Shifting
18:13
Example Routine: Anything Goes
25:12
Course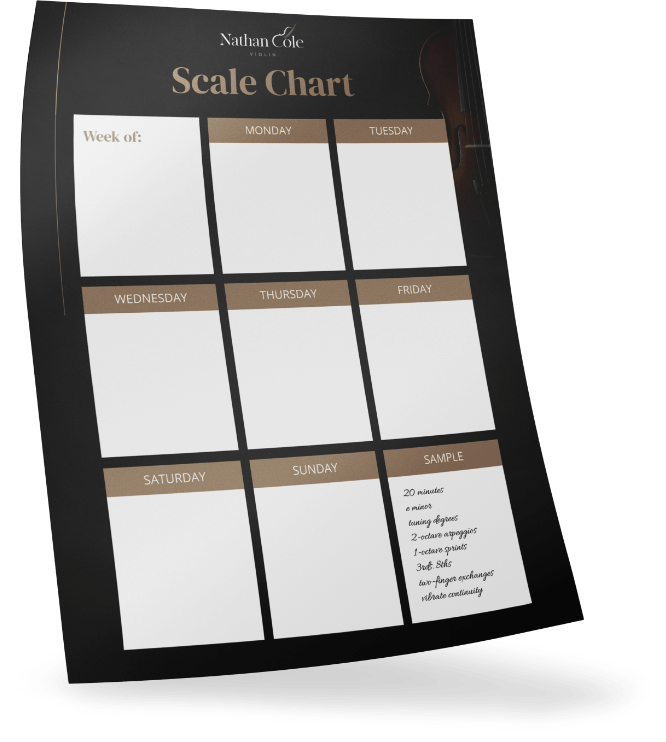 BONUS:

Nathan's Scale Chart

It's critical to keep track of your progress, and this is the chart that's served me well throughout my career.

Included free with Scales: The Road to Repertoire
Track time, exercises, and keys for all 7 days of the week (6 if you're Heifetz!)
Mix and match exercises day to day
Note what's working and what needs fine-tuning​
Chart your progress week to week
Hi, I'm
Nathan Cole
…and I've been helping violinists and violists, online, for the last 10 years.
It all started because I couldn't bear to say the same thing about the Schumann Scherzo in one more lesson! So I made a video and put it on YouTube. 2 million views later, my videos have helped players the world over to reach their next level and win auditions.
Last summer, I created and hosted the first ever Violympic Games, with more than 400 participants worldwide.
And when I'm not teaching, I sit First Associate Concertmaster in the Los Angeles Philharmonic… just a few feet away from my wife Akiko, who's Assistant Concertmaster! Together we host the podcast Stand Partners for Life.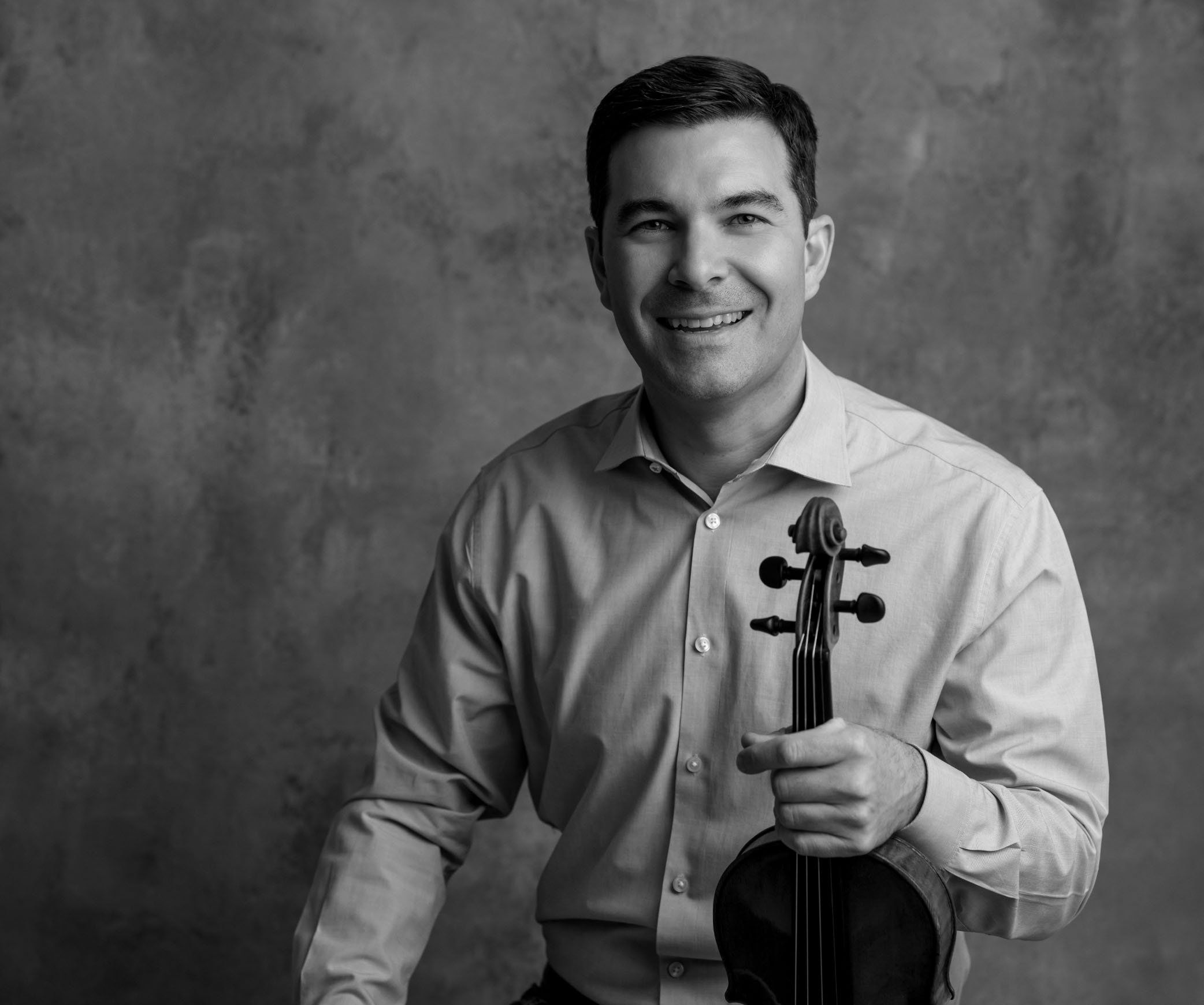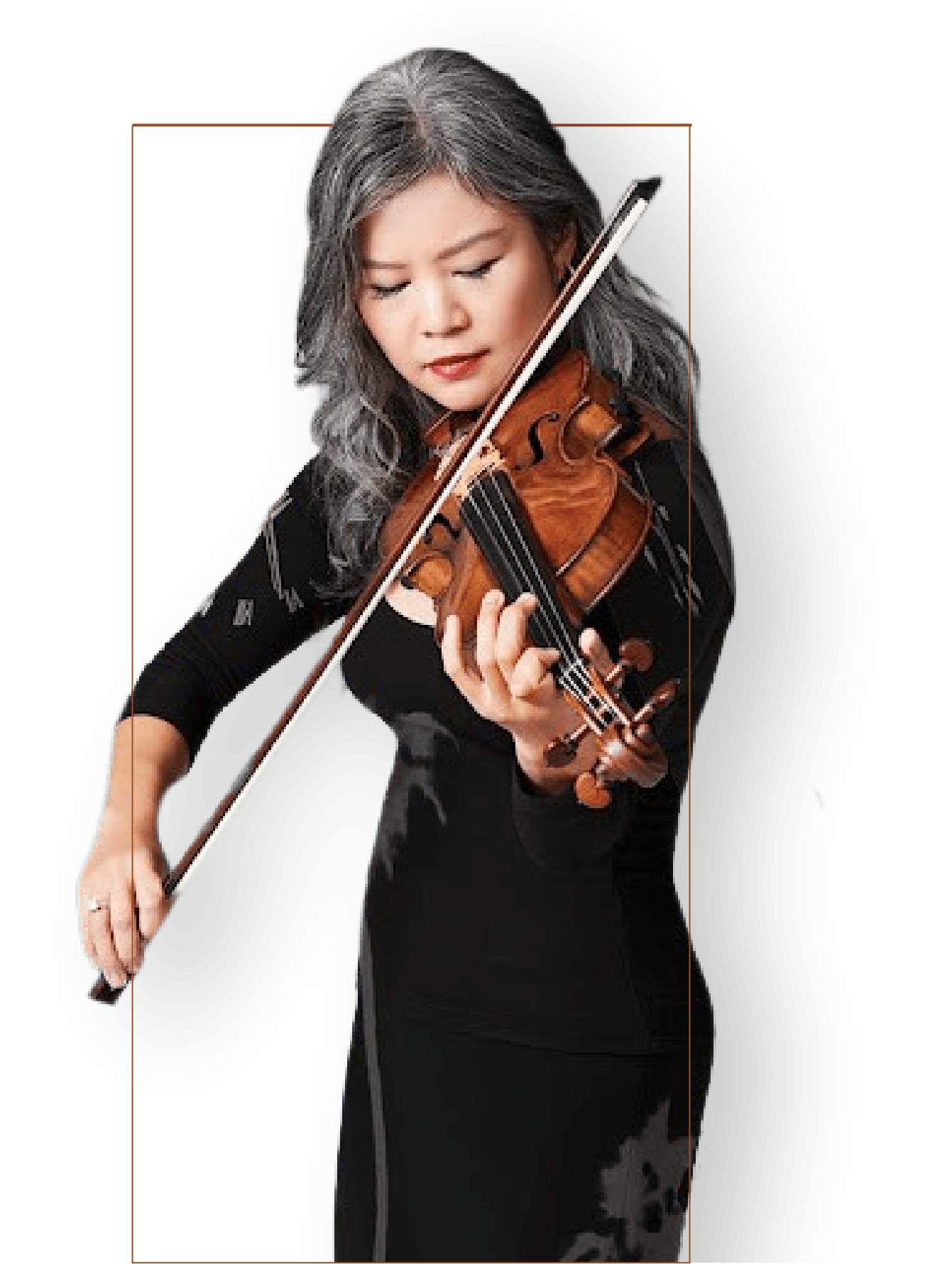 Is Scales:


The Road To Repertoire Right For You?

If you're a violinist or violist, I can answer that question:

It is if you've ever seen someone who plays as though they were born with the instrument in their hand… and you wanted that same feeling. After just a few weeks of your new scale routine, you'll find that many days you wake up… warmed up! Your hands will begin "seeing into the future": they'll find their places as if by magic.

It is if you struggle with pitch… and who doesn't? But when you change the way you listen to scales, degree by degree, you'll bring fresh ears to your repertoire. Even pieces that have always seemed "stuck" out of tune will yield to your newfound confidence in pitch.

It is if you've always wanted to learn pieces more quickly. When you have gaps in your technical foundation, they'll quickly show up in pieces. And then you'll have to practice those passages time and again. But when you're a scale ace, it's as though you've learned that passagework in advance. You can get straight to the music!

It is, even if you've never played a scale before. Open up a normal scale book and you're confronted with page after page of dense black notes, whizzing up and down. If scales are supposed to build your technique, how do you build your technique to face those scales? My routines start by examining how we tune each of the eight tones in a scale: no shifting necessary!
This Is a
Limited Time Offer

only for $64

There's no substitute for actually watching and listening to elite-level scale practice
I do a bang-up job writing about tuning, if I do say so myself! But seriously: wouldn't it be easier to just hear the intervals as I do?
Once again, there's plenty to read about how fingers work together in groups… but once you see and hear the difference, you'll get it instantly.
One of the keys to my scale work is mixing bow strokes, and I can't wait to show you just how to make them pop.
When you get into 3-octave scales and arpeggios, your shifts will either pave the way or leave you with a rocky road. I can show you just how to get around.
I actually walk you through all three example routines: one with no shifts (a personal favorite), another with increased range, and a third that simulates my actual day-to-day work!
Lock in lifetime access to the Scales video course at this bundle-only pricing.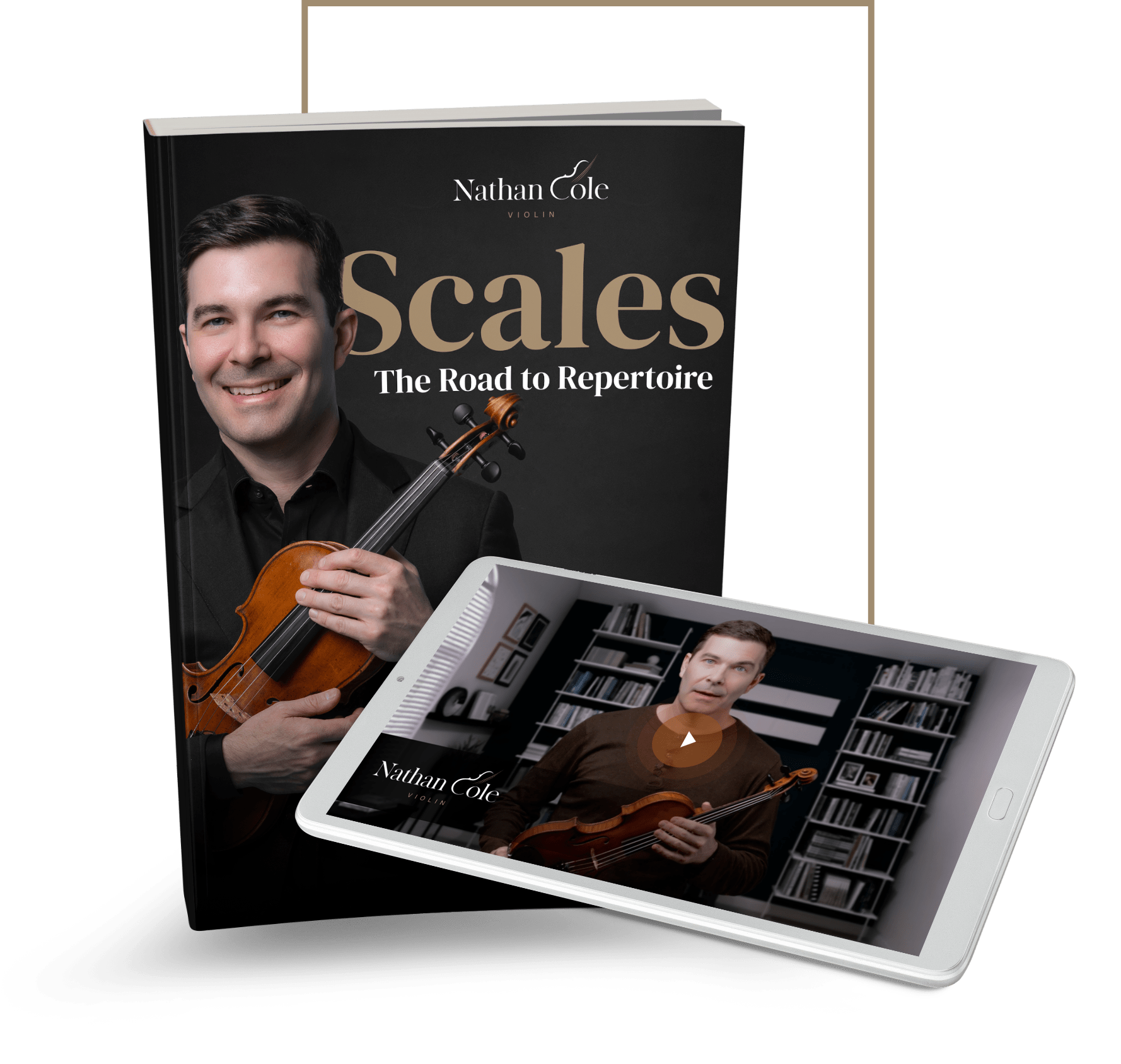 Here's What
Alumni

Say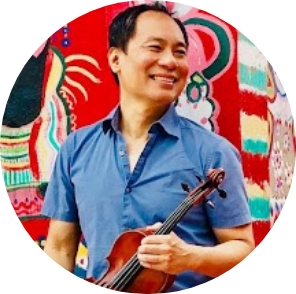 "If you're like me and truly passionate and honest about your playing, Nathan is your guy."
Swang Lin, Associate Concertmaster, Fort Worth Symphony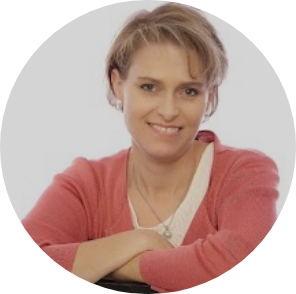 "Since working with Nathan, my playing is much clearer, more precise, and more in tune. When I was in music school, I thought I just wasn't good enough or hadn't practiced enough. Nathan gives you the tools to figure out what's wrong and fix it rather than just playing it through a million times."
Shirie Leng, Anesthesiologist and Principal Second Violin, Longwood Symphony Orchestra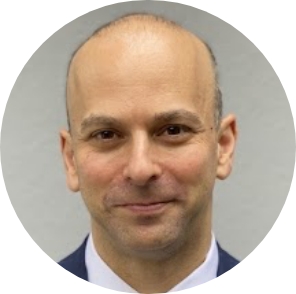 "I practiced a lot, but I always seemed to get stuck. Now Nathan can help me fix it almost instantly. It's like working with Jascha Heifetz on the violin, with the patience of Mr. Rogers."
Adam Diamond, Software Developer and multi-style violinist
FAQs
Is this a physical book? Will I have to wait for shipping?
No, Scales: The Road to Repertoire is an e-book. Once you purchase, you'll receive an email inviting you to login to natesviolin.com to access your instant downloads. You'll have a standard PDF, plus e-book formats for your tablet (Kindle, iPad, etc.)
What happens if I lose the file? Or my password?
No worries! You have lifetime access to the book, and you can re-download it from natesviolin.com any time you're logged in. And there is a convenient link on the login page to reset your password, in case you misplace it.
Are you planning on making videos to demonstrate your scale methods?
Funny you should ask! I've already made a video course to go alongside this book, and once you add the book to your cart you'll see a special deal to add the video course as well.
I have another question about how you teach and practice scales…
Why not just grab the book and try it for yourself? With a 30-day money-back guarantee, you have nothing to lose. Plus, you can join thousands of fellow violinists and violists in the Natesviolin Practice Room Facebook group, where the community can help answer any other questions that come up.
A Lifetime

of Scale Secrets Revealed!